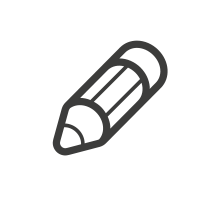 Creativity
Creativity is our passion, every project we work on we treat as if it's one of our own. Happy clients make us a happy agency.
Innovation
We keep up-to-date with the latest technologies and design trends to make our client's projects as good as they can be.
Commitment
We want our clients to feel we are part of their team. The better we do our job, the more successful their company becomes, the more we get to help them in the future… simple really!
Who are Benchmark Digital and Offline Graphics?
We are a small friendly graphic design studio in Cheadle, with big ideas and tons of experience in all creative areas.
Let us put a plan together to make your next project stand out from the crowd, but competitively priced to stay within your budget.
Commitment to every project
I always think that the key 2 attributes for a creative agency, are to be genuinely creative, yet with the organisational disciplines to deliver ontime and to budget. Mark and his agency Benchmark succeed on both counts. I am proud of the work Mark has done for my firms.

George Critchley, Chairman, True Bearing Chartered Financial Planners
MTX has worked with Mark for a number of years where his services have included website design and construction, brand design and enhancement, brochure design and e-marketing. We look forward to working with the Benchmark team where they will continue to be a reliable and professional part of our creative team.

David Hartley, Managing Director, MTX Contracts Ltd
I have worked with Mark for a number of years and would have no hesitation in endorsing his services. Personable and reliable with a can do approach, he's been invaluable in helping us at times of peak workload or heavy demand. Mark is someone you can be confident in to get the job done - and get it done right.

Wayne Leith, Creative Director, Two Point Zero Marketing
Any graphic design needs whatsoever; whether a full website, branding or a simple logo design, then use Benchmark Digital and Offline Graphics. Pretty much smashes my brief the very first time, every time!

Duncan Heather, Creative Director, SlamDunk Entertainment
I have worked with Mark and his team for over a year now. I find them helpful and efficient and they are always on the other end of the phone to provide help and advice.

Jayne Raven, Marketing Manager, Pennine Wealth Solutions
I have worked with Mark and his team for over a year now. I find them helpful and efficient and they are always on the other end of the phone to provide help and advice.

Adrian Hicks, Consultant, Improveasy Finance Solutions
Setting up a new business and being very green to the whole endeavour it was very pleasing to be able to deal with somebody like Benchmark Graphics. Simply put, they got our brief spot on and following our initial meeting we seldom needed to input or change anything once it was designed.

Alan Wright, Director, Alan Lee Independent Estate Agents
Great company, really good creative thinking and design work. Would highly recommend Mark who did a great job on our logo design project.

VitMan Nutrition
Brand Development
Brand creation, brand revitalisation and development, identity guidelines.
Digital design and development
Website design, HTML emails, interactive PDFs, Powerpoint/Prezi/Keynote presentations, social media,
SEO, mobile apps.
Advertising
Advertising campaigns, print advertising, online advertising.
Marketing support
Direct mail campaigns, magazines, newsletters, post cards.
Exhibitions
Bespoke stand concepts, pop-up banners, roller banners, wall graphics.
Design for print
Corporate and sales literature, folders and inserts, leaflets, flyers, posters and packaging.
Printing
Digital and litho printing from business stationary up to large format for banners, billboards and signs.
For full contact details or to send an enquiry, click on the button top right